"Begin at once to live,
and count each separate day as a separate life."
– Lucius Annaeus Seneca –
I often find bits of wisdom tucked away in novels. Recently I was reading the novel Saints for All Occasions by J. Courtney Sullivan and found this: "She had made a choice and then she had made another and another after that. Taken together, the small choices anyone made added up to a life."
May you choose peace daily. Nurture  it, cultivate loving-kindness, carry the calm, and that will be your life.
Nature of the week – poplar leaf after a rainstorm: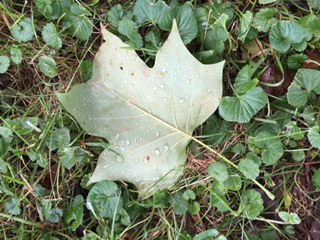 Shadow of the Week – a tree shadow spills into the street: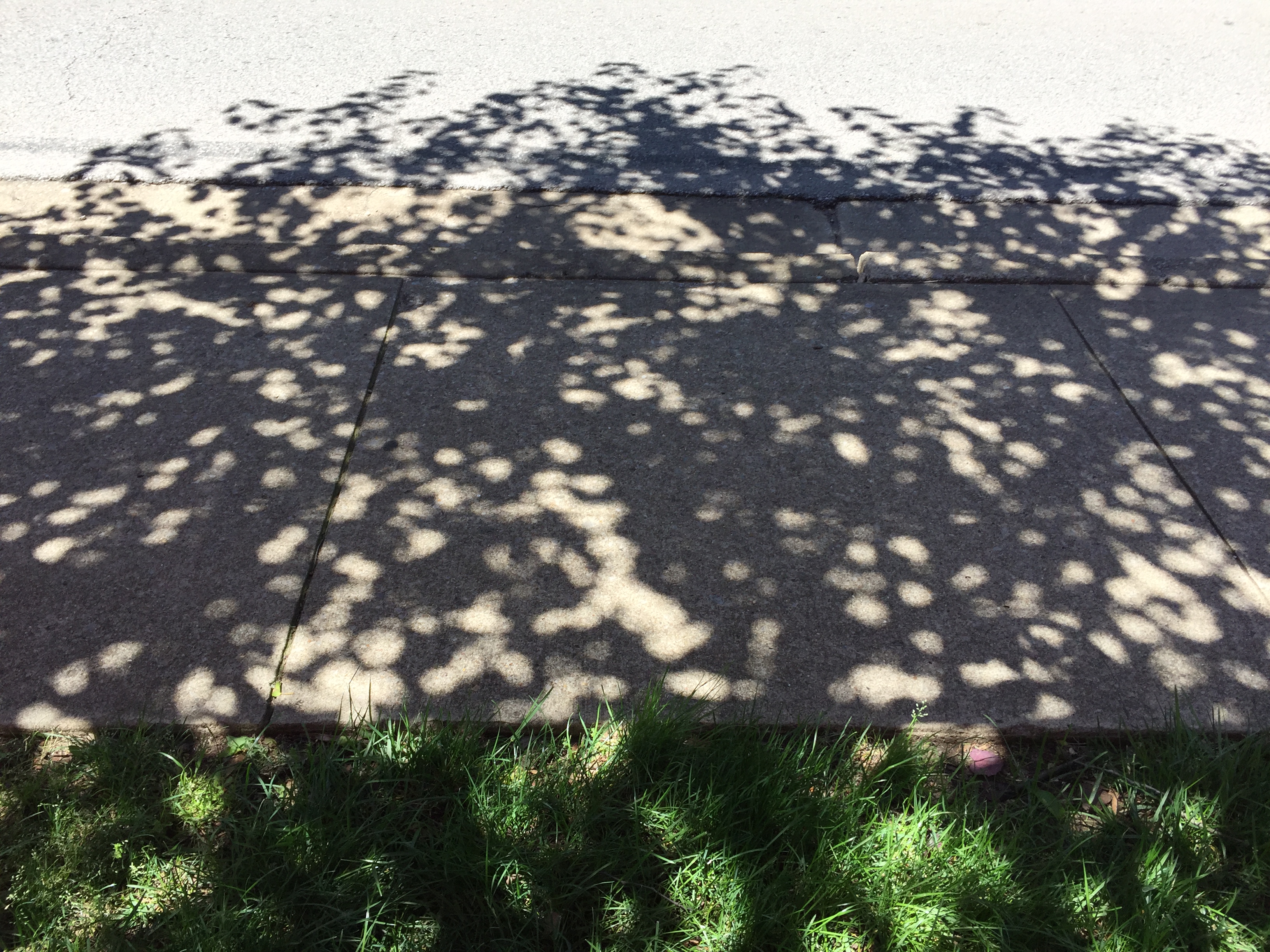 If you want me to send these thoughts to your email each Sunday, simply sign up on the right.
For my posts on life, faith, and the mystery we call God, link here.
Text and photos © 2017 Karyn Henley. All rights reserved.