"Never be in a hurry; do everything quietly and in a calm spirit.
Do not lose your inner peace for anything whatsoever,
even if your whole world seems upset."
Saint Francis de Sales
Nourish peace, cultivate loving kindness, and carry the calm.
Nature photo of the week – branches at sunset: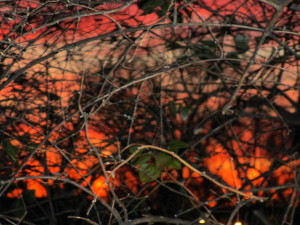 Shadow of the Week – winter grass: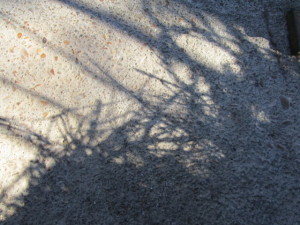 Text and photos © 2016 Karyn Henley. All rights reserved.