This week, two quotes from children's books seem timely:
"To fear is one thing.
To let fear grab you by the tail and swing you around is another."
– Katherine Paterson, Jacob Have I Loved –
"Live courage, breathe courage and give courage."
– Dhan Gopal Mukerji, Gay-Neck: The Story of a Pigeon –
Nourish peace and cultivate loving kindness. Then live calm, breathe calm, and give calm.
Nature of the week: Japanese apricot blooming at Cheekwood Botanical Gardens:
Shadow of the Week: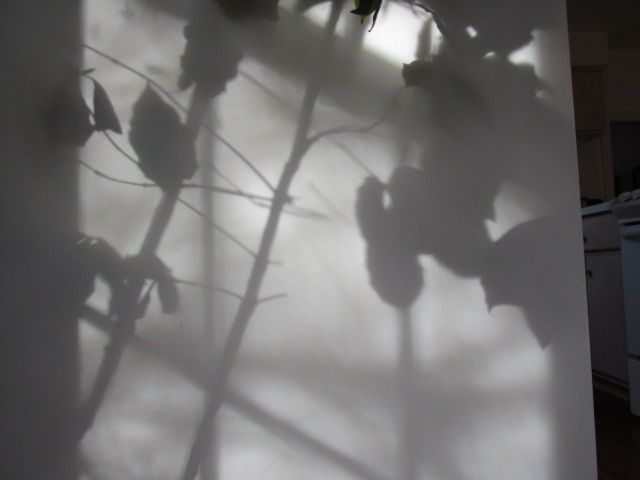 If you want me to send these thoughts to your email each week, simply sign up on the right.
For my posts on coming of age in a community of faith, link here.
Text and photos © 2017 Karyn Henley. All rights reserved.