"Far away there in the sunshine are my highest aspirations.
I may not reach them,
but I can look up and see their beauty, believe in them and try to follow where they lead."
Louisa May Alcott
Follow your highest aspirations . . .
and nourish peace, cultivate loving kindness, and carry the calm.
Nature photo of the week – a fringed tulip – from my Wednesday Walk at Cheekwood Botanical Gardens: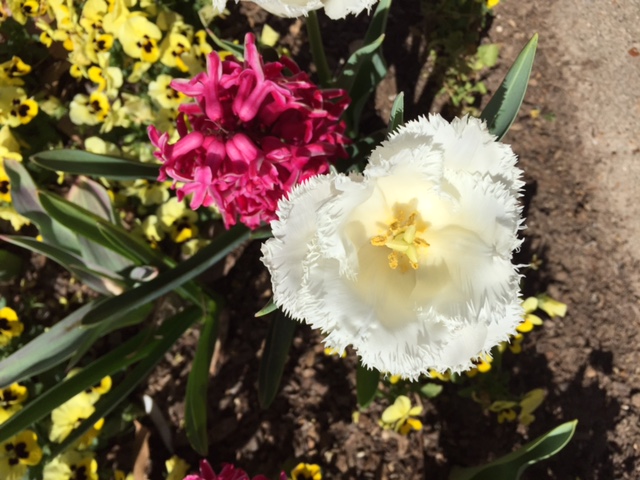 Shadow of the Week – I did not set this up but found it exactly like this on my deck after a windstorm. The shadows are few, but it's appropriate for today. Happy Easter!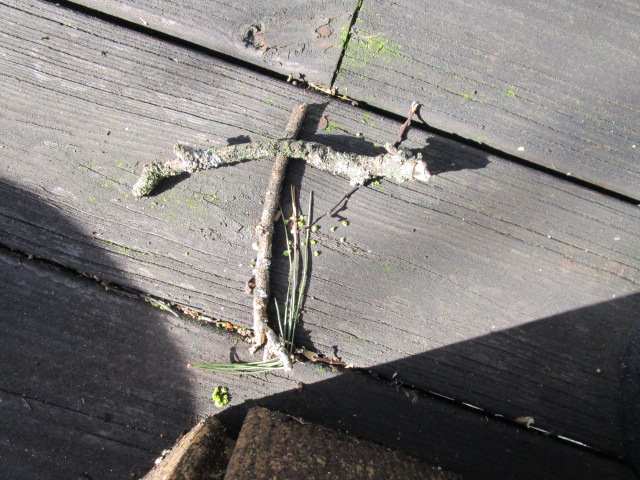 Text and photos © 2016 Karyn Henley. All rights reserved.