"[S]ee what is all around you just waiting to be seen."
P.T. Barnum
I've been learning to paint with watercolor, and I'm especially intrigued by the paintings of Yuko Nagayama. Her first point of "Watercolor Wisdom" is "Don't just look at something. Observe it! Observe and get a feel for it." Observing may involve touching, squinting your eyes to more easily see light and shadow, and appreciating shapes.
So this week, observe what's around you waiting to be seen.
And nourish peace, cultivate loving kindness, and carry the calm.
Nature of the week – Observed these flowers, had to paint them: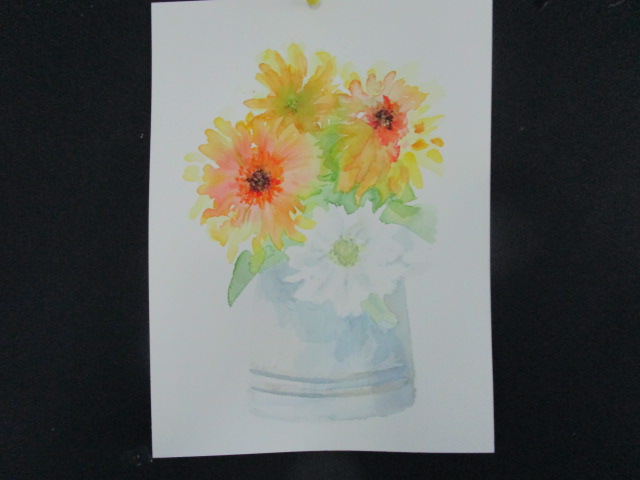 Shadow of the Week – scissors and spiral on my desk. (I've been writing a lot.):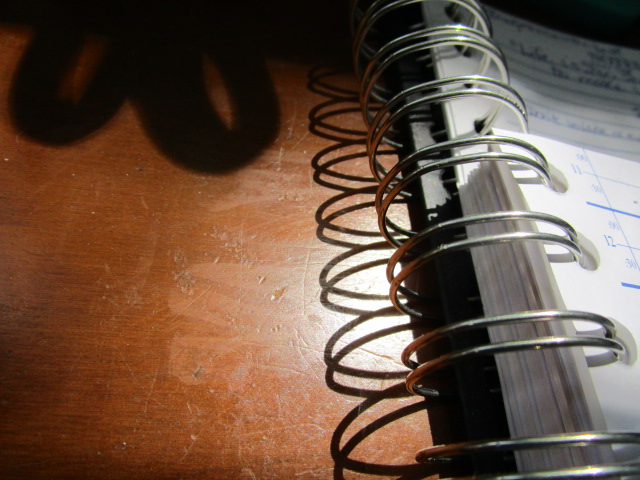 Text and photos © 2016 Karyn Henley. All rights reserved.