It's hosta season. Their large bouquets of leaves have been content to sit on the ground for weeks, soaking up the summer sun until they were ready to send up tall, thin stems and line them with buds. Last week, they were ready, bursting with light purple buds veined in darker purple. The petals of the buds are folded up, cupping their centers protectively the way my grandson's hands cup a newfound treasure to hide and protect it.
This week, the buds began to open. Each bloom has six purple petals pointed at the tips. Deep inside where the petals connect to each other, they're white. From that inner sanctum, one pure white pistil and six white filaments rise taller than the petals and curve gently down like a swan's neck. At the end of each filament is a tiny, elongated anther of dark purple, maybe even black, with two of the tiniest, vertical, tan-gold stripes on their faces. I am amazed. There is nothing careless here.
It doesn't matter to this hosta, this precise, meticulous beauty, whether or not I pause here to look closely. Hostas will keep budding and blooming and being beautiful, because that's who they are. No, it doesn't matter to the hosta if I see it or not. But it does matter to me.
Nurture peace, cultivate kindness, and carry the calm.
Nature of the week: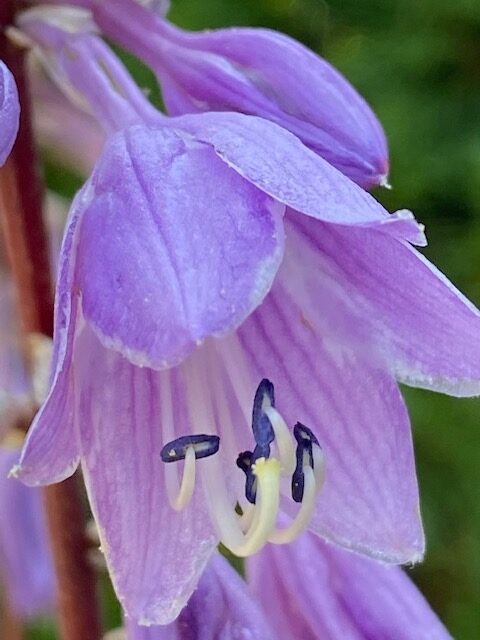 Shadow of the Week: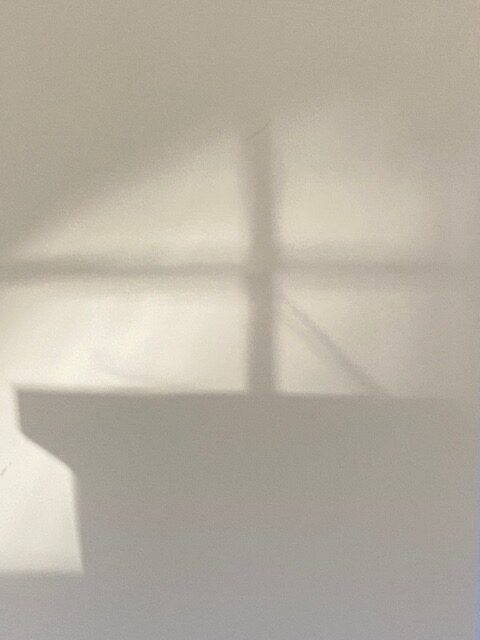 If you want me to send these thoughts to your email each Sunday, simply sign up on the right.
Text and photos © 2022 Karyn Henley. All rights reserved.