"Summer afternoon – summer afternoon; to me those have always been the two most beautiful words in the English language."
– Henry James, quoted in Edith Wharton's A Backward Glance –

What are your two most beautiful words? I'm partial to Henry James's two this week, having enjoyed long, lazy afternoons for the past few days on vacation at a lake in Texas. Hot outdoors, cool and air-conditioned indoors, visiting with family and friends, eating ice cream mid-afternoon. Summer afternoon.
I wish you a vacation that frees you from the usual daily stresses this summer.
Nourish peace, cultivate loving kindness, and carry the calm.
Nature of the week – blooming hibiscus: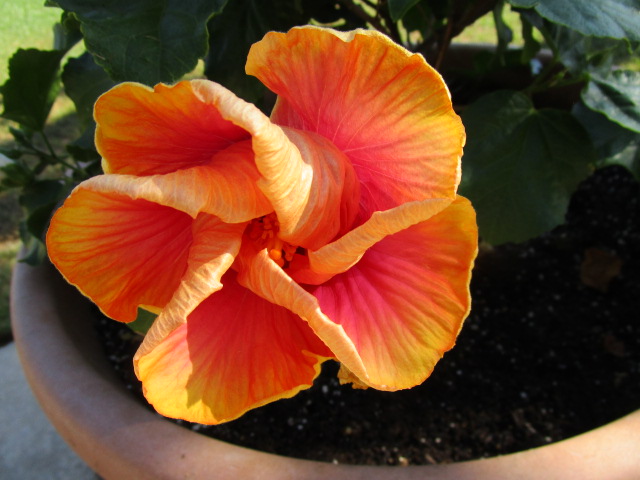 Shadow of the Week – pool umbrella: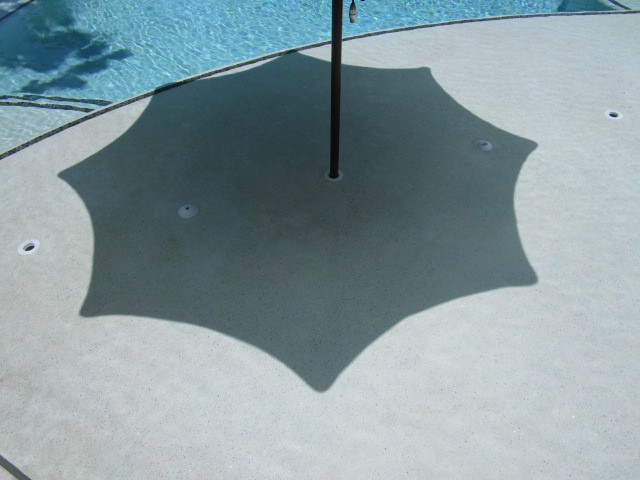 Text and photos © 2016 Karyn Henley. All rights reserved.