Did you ever find yourself unable to enjoy a lovely moment, because you don't deserve it? Or because too many people in the world can't enjoy such moments, so you believe you have no right to enjoy them either? Sounds a bit warped, but some of us have thought that way. Yet a lovely moment is a gift, and to willfully ignore it is to be ungrateful.
"The best way to pay for a lovely moment is to enjoy it."
– Richard Bach –
Enjoy some lovely moments this week. Let them nurture your peace and cultivate your loving-kindness. Carry the calm.
Nature of the week – my Japanese maple, red in the springtime. Notice the shadows of leaf on leaf and the "winged" seeds: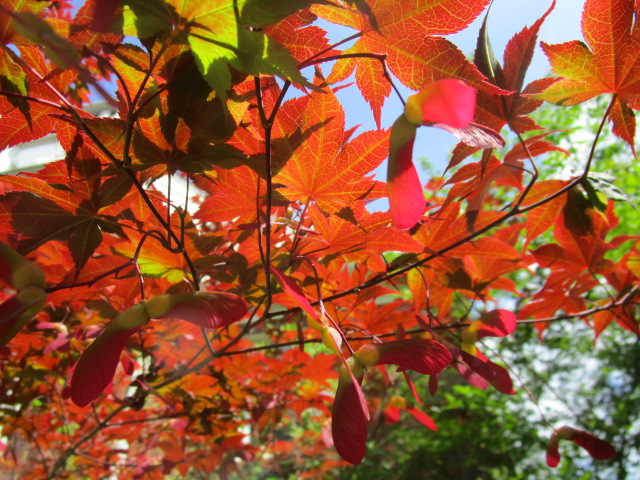 Shadow of the Week: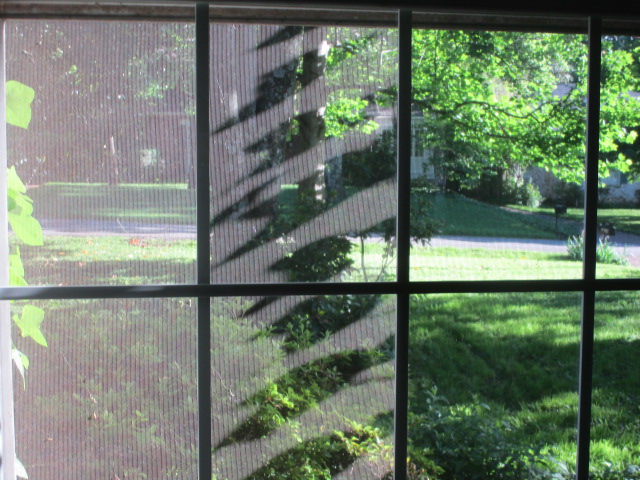 If you want me to send these thoughts to your email each Sunday, simply sign up on the right.
For my posts on life, faith, and the mystery we call God, link here.
Text and photos © 2017 Karyn Henley. All rights reserved.