Remember the advice we were given in Driver's Ed about approaching railroad tracks? Stop, Look, and Listen. It's the wisdom of the crossroads. It's also the deepest call of our spirits, whispering to us as we journey through life: Stop, Look, and Listen. Pay attention.
"Attention is the rarest and purest form of generosity."
– Simone Weil –
Be generous. Pay deep attention. Nurture peace, cultivate loving-kindness, and carry the calm.
Nature of the week – cannas after the rain: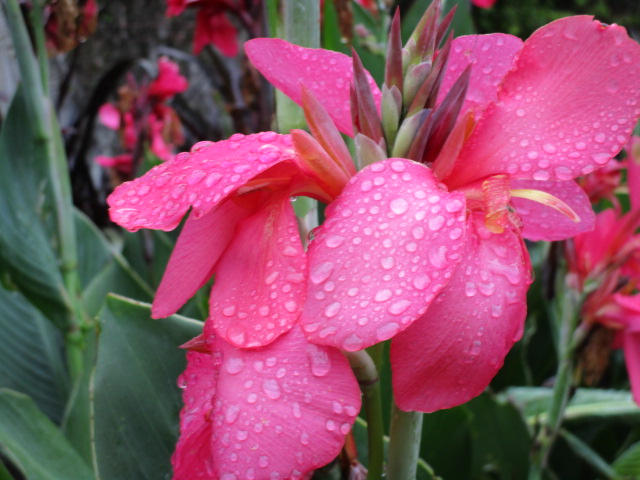 Shadow of the Week – This one looked like a goose to me. (It's actually spoons in a cup.):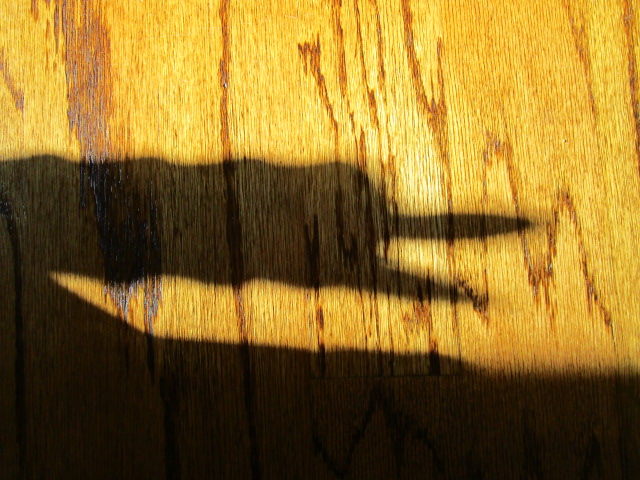 If you want me to send these thoughts to your email each Sunday, simply sign up on the right.
For my posts on life, faith, and the mystery we call God, link here.
Text and photos © 2017 Karyn Henley. All rights reserved.