"This present moment is where peace starts—in the here and now, in my eye and yours, in my ear and yours, in my heart and yours. As much as we'd like to wave a wand over the entire world and make the jumbled and jagged pieces smooth out and fall into place, peace has to start with each of us being peace for everyone we meet." – kh, Linger: 365 Days of Peaceful Pauses
Nurture peace, cultivate kindness, and carry the calm.
Nature of the week – snow on the crape myrtle: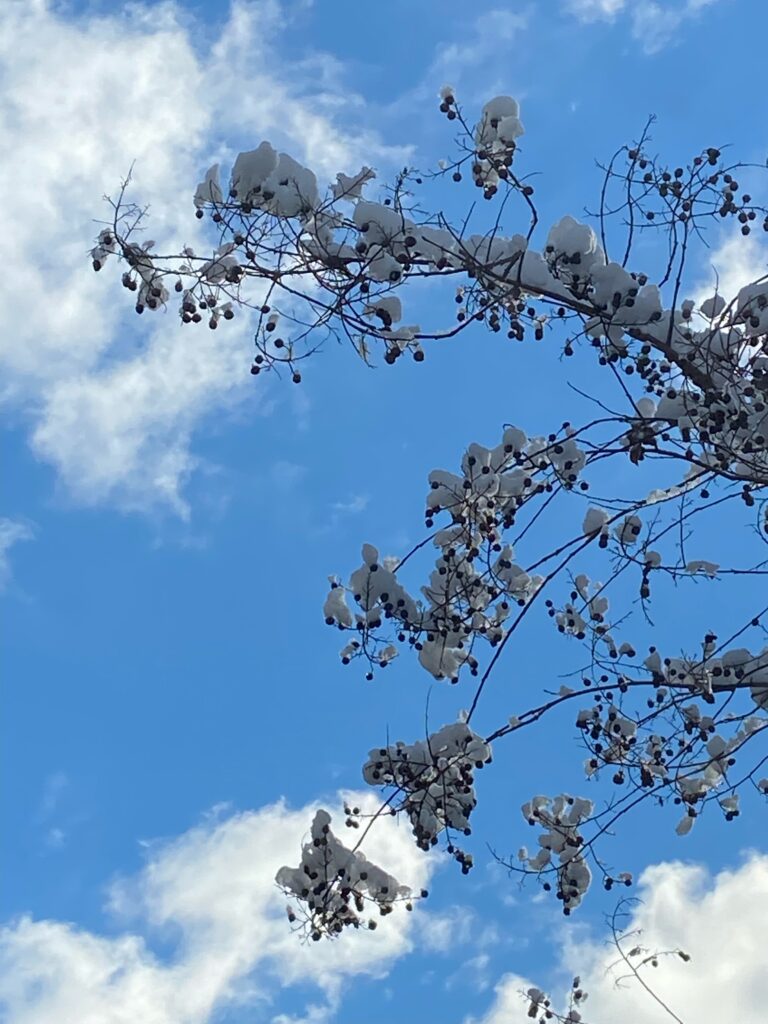 Shadow of the Week: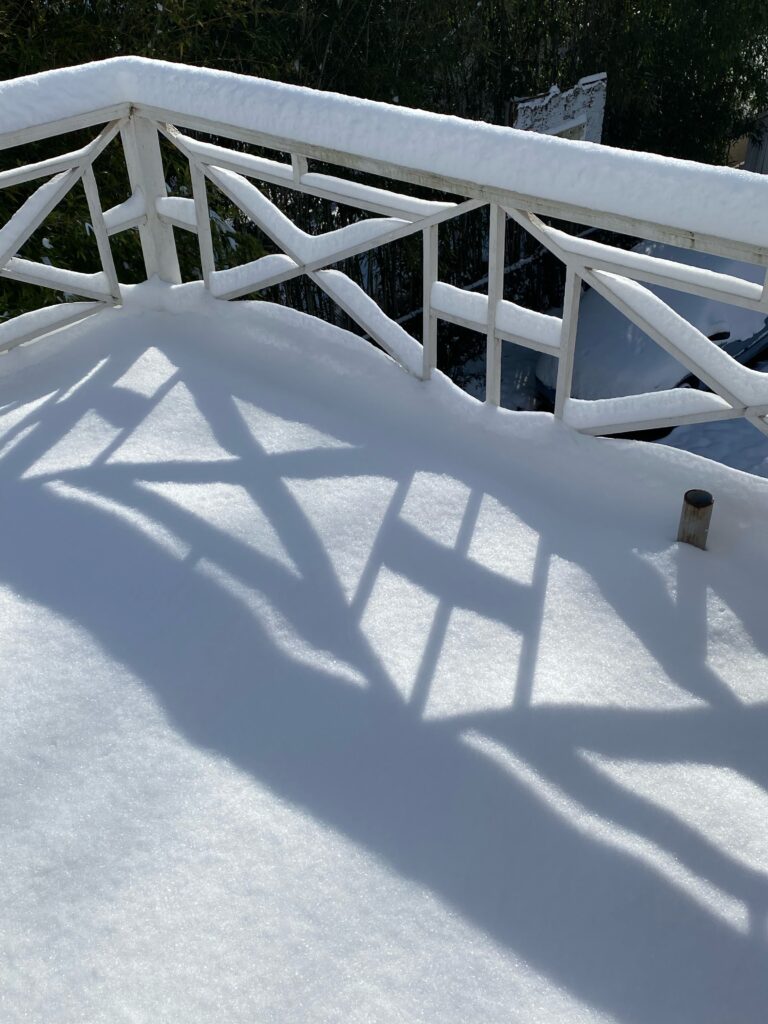 If you want me to send these thoughts to your email each Sunday, simply sign up on the right.
Text and photos © 2022 Karyn Henley. All rights reserved.