On winter evenings, I sit at a window
and watch the twilight sky
as the sun slips away,
leaving in its wake
a gift of shifting color.
Tonight, the sky is soft,
a silver blue tinted with yellow,
and patches of pink.
Bare branches of backyard trees
curve and cross in silhouette,
upstretched in silent worship,
vespers on a silver evening.
Between and beyond
the filigree of twigs and branches,
a light appears,
bright white,
barely moving.
A distant plane.
Slowly,
smoothly,
quietly
it traces a line
through the delicate maze,
then glides away
as the silver blue sky,
slowly,
smoothly,
quietly
darkens
into a rich hush,
the velvet blue,
of a winter night.
– kh –
Nurture peace, cultivate kindness, and carry the calm.
Nature of the week: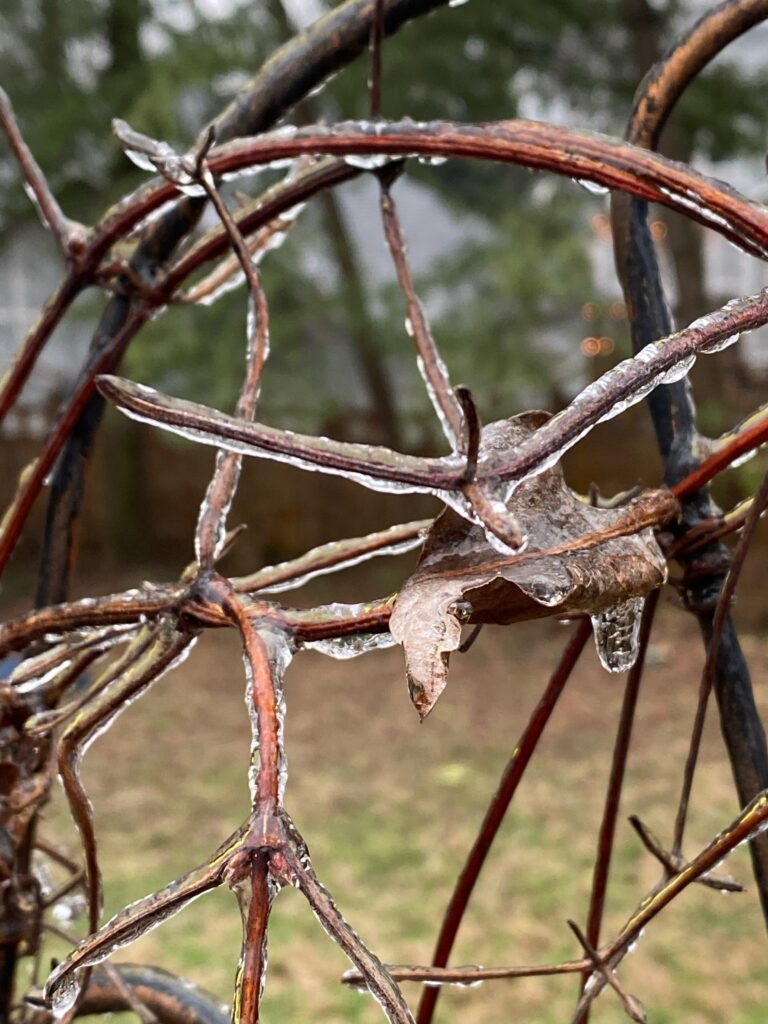 Shadow of the Week: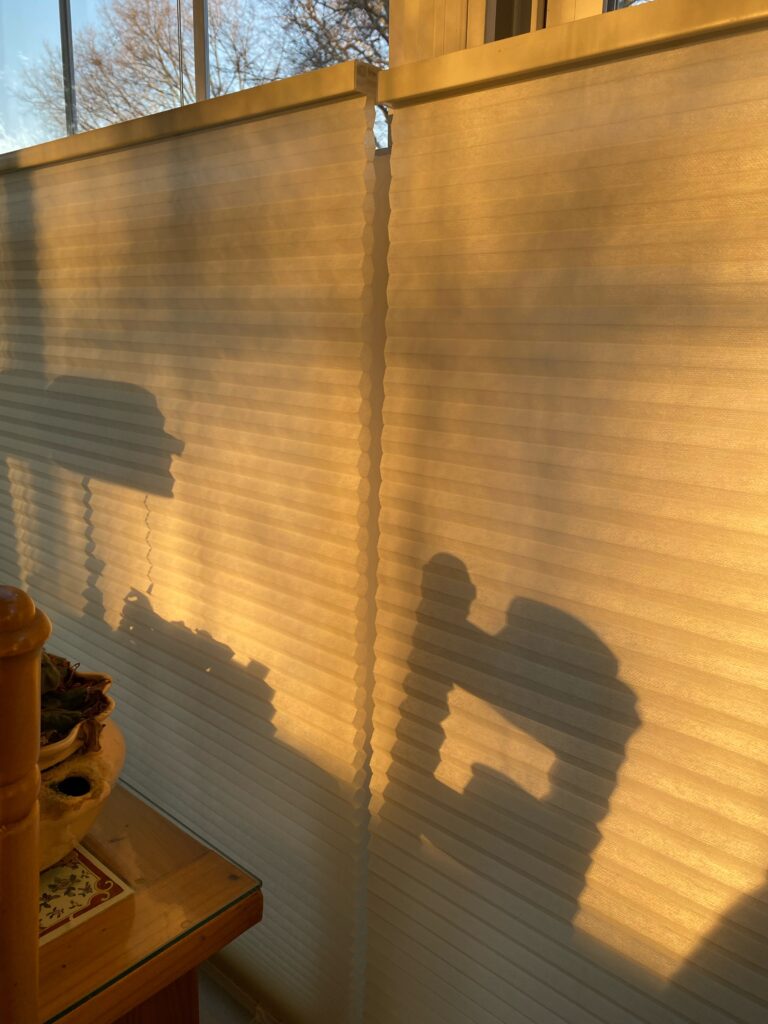 If you want me to send these thoughts to your email each Sunday, simply sign up on the right.
Text and photos © 2023 Karyn Henley. All rights reserved.