"Behold the white wistarias –
The Milky Way blown by the wind."
– Hajin –
translated by Asataro Miyamori
Long ago, before behold meant to gaze upon or observe, it meant hold or keep. In a way, that's what we do when we observe something. Each season brings us wonders. Hold on to them. Keep them in your mind and heart so that, in turn, they may hold you and keep you in a place of calm and peace.
Nurture peace, cultivate kindness, and carry the calm.
Nature of the week –wisteria hanging over our driveway through the neighbor's bamboo: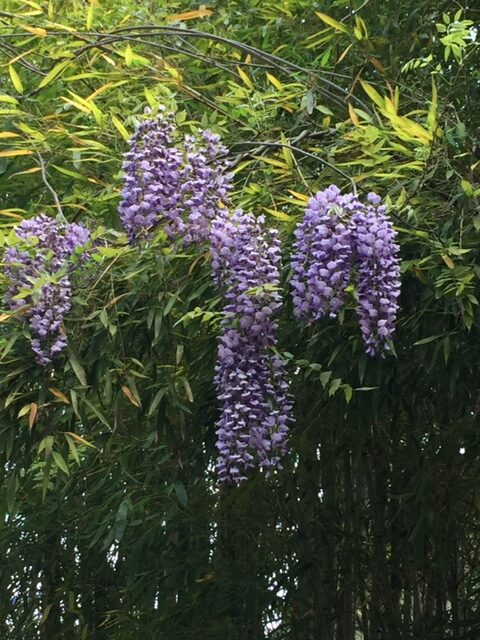 Shadow of the Week: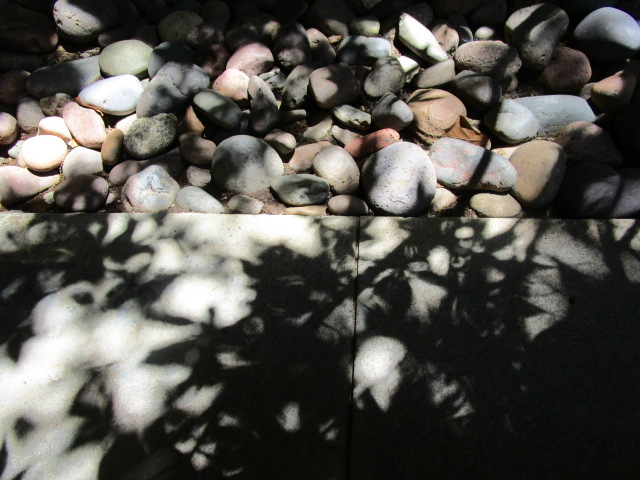 If you want me to send these thoughts to your email each Sunday, simply sign up on the right.
Text and photos © 2019 Karyn Henley. All rights reserved.