"Look past your thoughts
so you may drink the pure nectar of this moment."
– Rumi –
Nurture peace, cultivate loving-kindness, and carry the calm.
Nature of the week – A moment and a blossom, both hold nourishment. Three are looking for nectar in this picture: two bees and one ant – see them?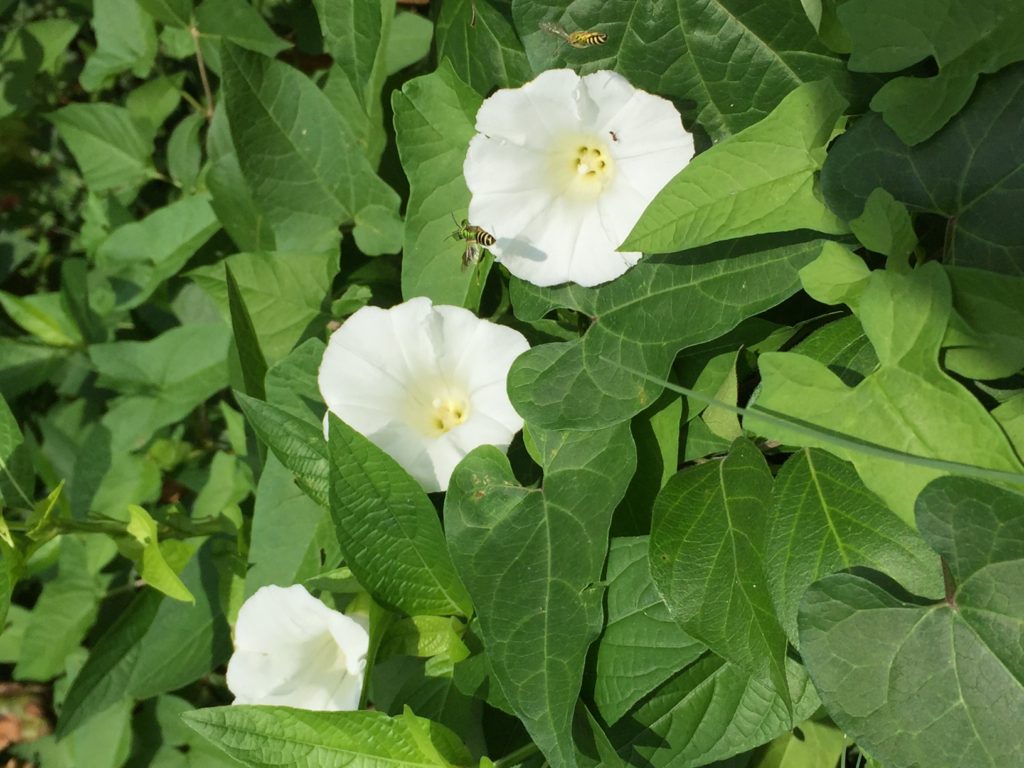 Shadow of the Week – seen through leaves of coleus: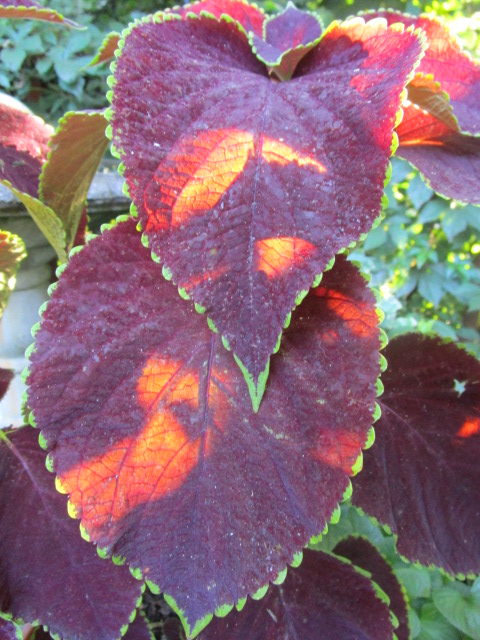 If you want me to send these thoughts to your email each Sunday, simply sign up on the right.
For my posts on life, faith, and the mystery we call God, link here.
Text and photos © 2017 Karyn Henley. All rights reserved.