My black-eyed Susans are picturesque flowers. Tall stems curve them left or right so that they come to pose in front of a background of white windflowers or rest among the magenta and yellow lantana or sway before the creeping Jenny. Three of them stand in a thin blue bud vase that my son and his family gave me. I think if they could, they would take selfies—see us posed here for you, a still life in real life, they would say. Yes, I see you. I see your splashes of golden joy.
Nurture peace, cultivate kindness, and carry the calm.
Nature of the week: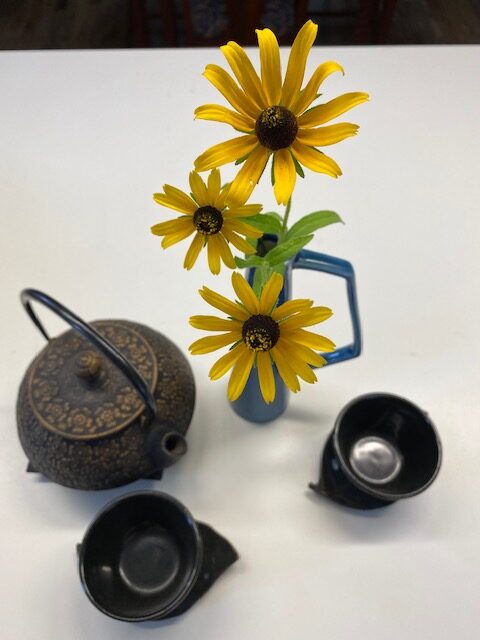 Shadow of the Week: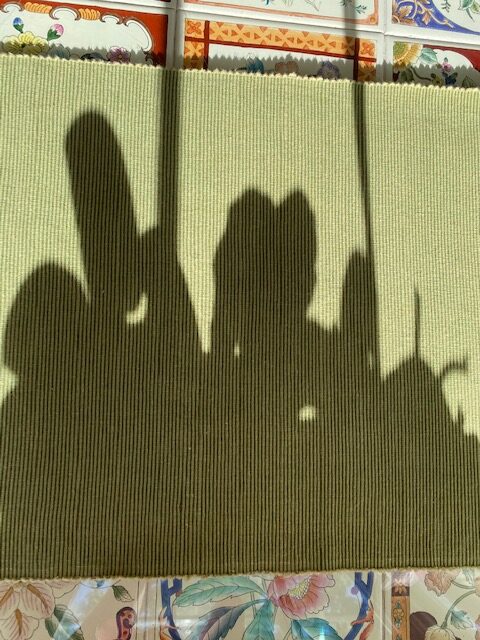 If you want me to send these thoughts to your email each Sunday, simply sign up on the right.
Text and photos © 2022 Karyn Henley. All rights reserved.