"Sometimes I have loved the peacefulness of an ordinary Sunday.
It is like standing in a newly planted garden after a warm rain.
You can feel the silent and invisible life."
The ordinary becomes extraordinary when we open all our senses to it. Be aware. How would you describe it? As a garden? Warm rain? Find your own description. Notice. Feel the silent and invisible life. It's one way to nourish peace, cultivate loving kindness, and carry the calm.
This week's nature and shadow come in one photograph – a fern unfurling.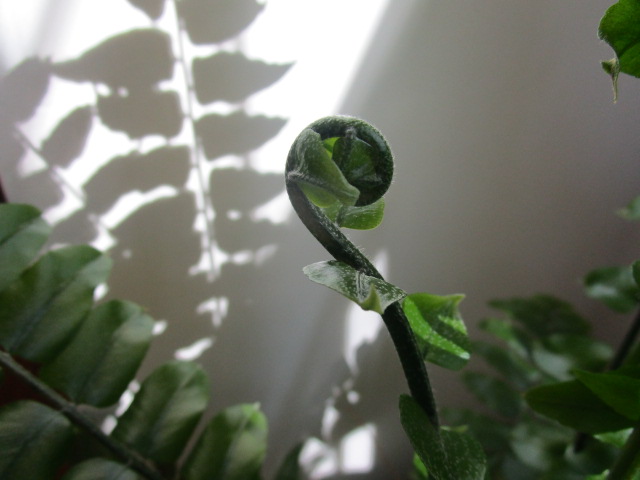 If you want me to send these thoughts to your email each week, simply sign up on the right.
For my posts on coming of age in a community of faith, link here.
Text and photos © 2017 Karyn Henley. All rights reserved.