After lunch yesterday, I simply sat in my sunroom. I would say I sat in silence, but I was the silent one; the world around me kept humming, although quietly—a gentle tick of the clock, the soft breath of the air conditioner, muted chirps from birds outdoors, the distant rush of a jet crossing the sky. Sunlight turned the tops of the leaves outside a bright green, while deeper in and underneath, the leaves were a forest of dark shadow. A gentle breeze swayed their stems and led them in a slow dance. I was still and silent for only a moment, but that moment filled me with a sense of expanding serenity, and I returned to the tasks of the day refreshed and hopeful.
Nurture peace, cultivate kindness, and carry the calm.
Nature of the week: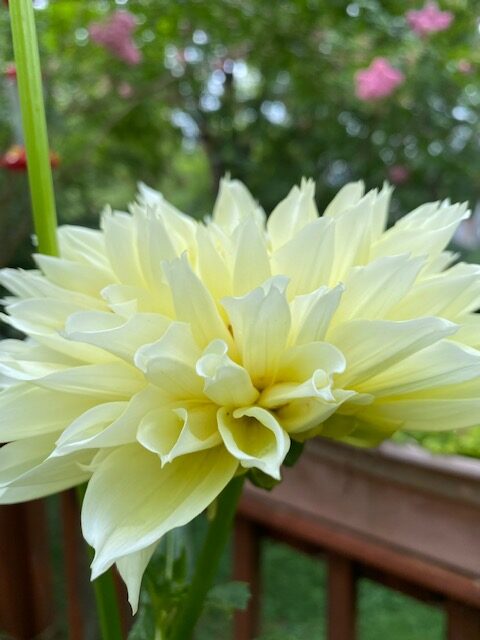 Shadow of the Week: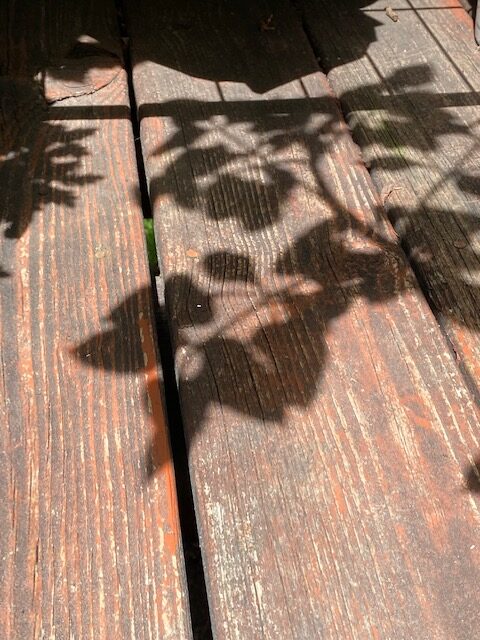 If you want me to send these thoughts to your email each Sunday, simply sign up on the right.
Text and photos © 2022 Karyn Henley. All rights reserved.