This morning,
dawn quietly raised her window shade, releasing
a stream of gold that flowed
across reaching roofs and leaf-strewn lawns.
The brilliant stream wandered west,
a glowing, growing, widening river
warmly hugging the autumn garden.
Orange peppers blushed red,
purple pansies nodded,
black-eyed Susans brightened.
The river of sun dappled fallen pinecones,
speckled spent coneflowers,
splashed up tree trunks to spotlight the elms
and burnish yellowing poplar leaves.
I saw this golden gift of dawn
this morning
when she raised her window shade
and I raised mine.
-kh-
Nurture peace, cultivate kindness, and carry the calm.
Nature of the week: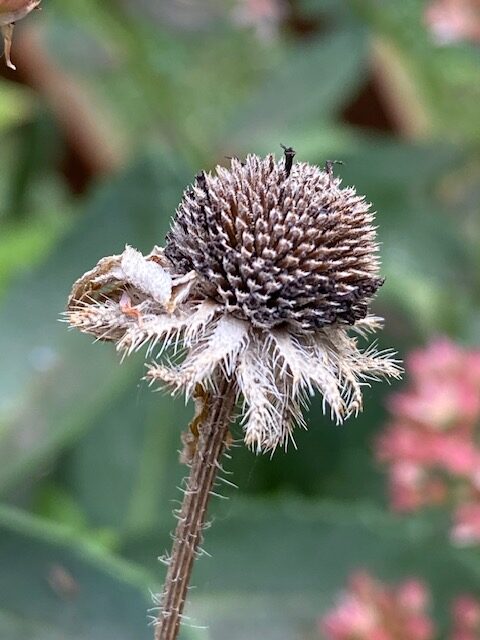 Shadow of the Week: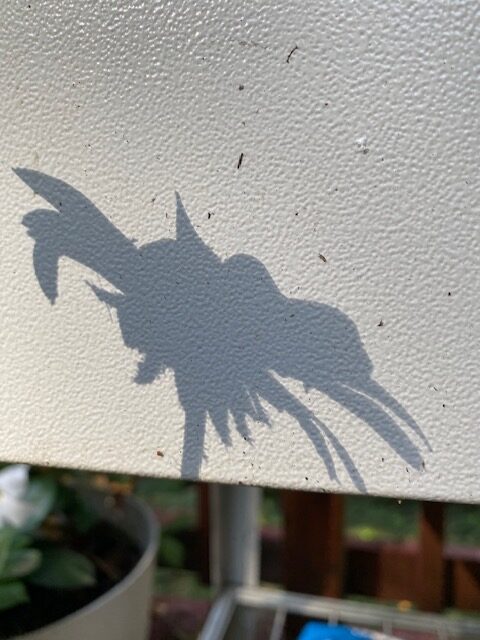 If you want me to send these thoughts to your email each Sunday, simply sign up on the right.
Text and photos © 2023 Karyn Henley. All rights reserved.