"Everything new and pure
in the very prime of the spring
when Nature's pulses were beating highest,
and mysteriously keeping time with our own!"
– John Muir –
Pause for a moment of peace, and notice a bud, a bloom, a spring-green leaf. Take a deep breath of the day. Match your pulse to nature's energetic peace. Nurture that peace. Cultivate kindness. Carry the calm.
Nature of the week – "tulips" in the tulip poplar: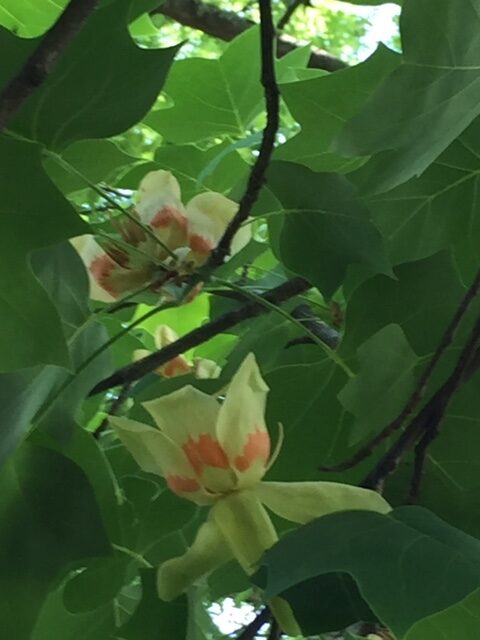 Shadow of the Week – a fancy fence: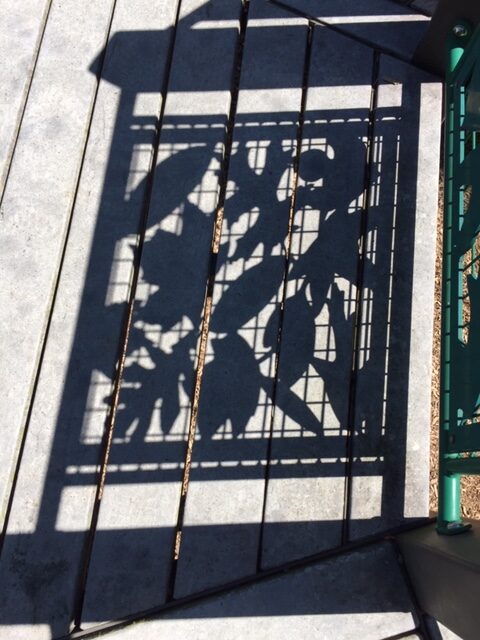 If you want me to send these thoughts to your email each Sunday, simply sign up on the right.
Text and photos © 2019 Karyn Henley. All rights reserved.