"Ah, not to be cut off,
not through the slightest partition
shut out from the law of the stars.
The inner — what is it?
if not intensified sky,
hurled through with birds and deep
with the winds of homecoming."
However we might envision the inner self, I suspect that if we explore deeply enough, we'll feel "the winds of homecoming."
Nurture peace, cultivate kindness, and carry the calm.
Nature of the week and shadow of the week: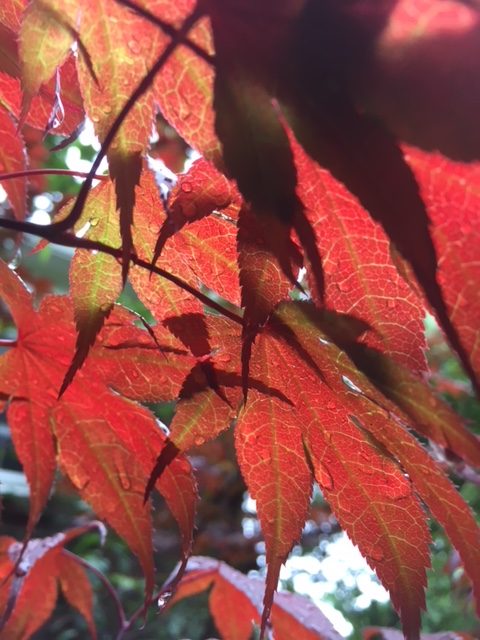 I read Rilke's poem for the first time in an On Being blog posted by Parker Palmer. On Being posts thoughtful, gracious conversations sensitive to the things of the spirit. Give them a read – or a listen – if you haven't yet.
If you want me to send these thoughts to your email each Sunday, simply sign up on the right.
For my posts on the wonder of life, link here.
Text and photos © 2018 Karyn Henley. All rights reserved.