"Every day opens and closes like a flower,
noiseless, effortless.
Divine peace glows on all the majestic landscape,
like the silent enthusiastic joy
that sometimes transfigures a noble human face."
– John Muir –
"Silent enthusiastic joy." That's what I often see in Thursday night art class at Art and Soul. Music plays softly in the background as my friends and I work independently but side by side, each of us creating art that comes from our souls and nourishes our souls. It's then that I often see in my friends' faces a "silent enthusiastic joy."
But I picture other faces as well – my dad and sisters laughing uproariously in enthusiastic joy – delightfully not silent. Then there are my friends in the church choir as we listen to our director in silent, enthusiastic joy – which transforms into the joy of song. Whose faces do you picture when you think of enthusiastic joy – silent or not?
Ralph Waldo Emerson famously said, "Earth laughs in flowers." In our part of the world, nature is now in bloom. As each day opens and closes like a flower, I wish you the divine peace that comes with earth's joy and laughter. Happy Spring!
Nurture peace, cultivate kindness, and carry the calm.
Nature of the week – peach blossoms: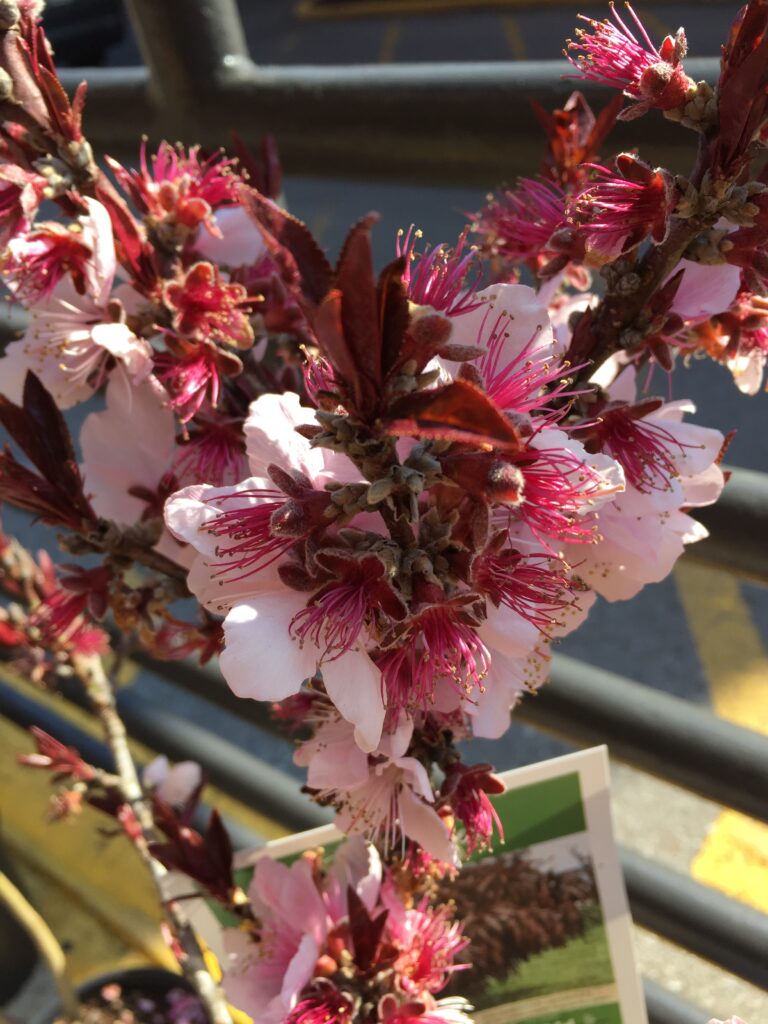 Shadow of the Week – stems in a back-porch pot: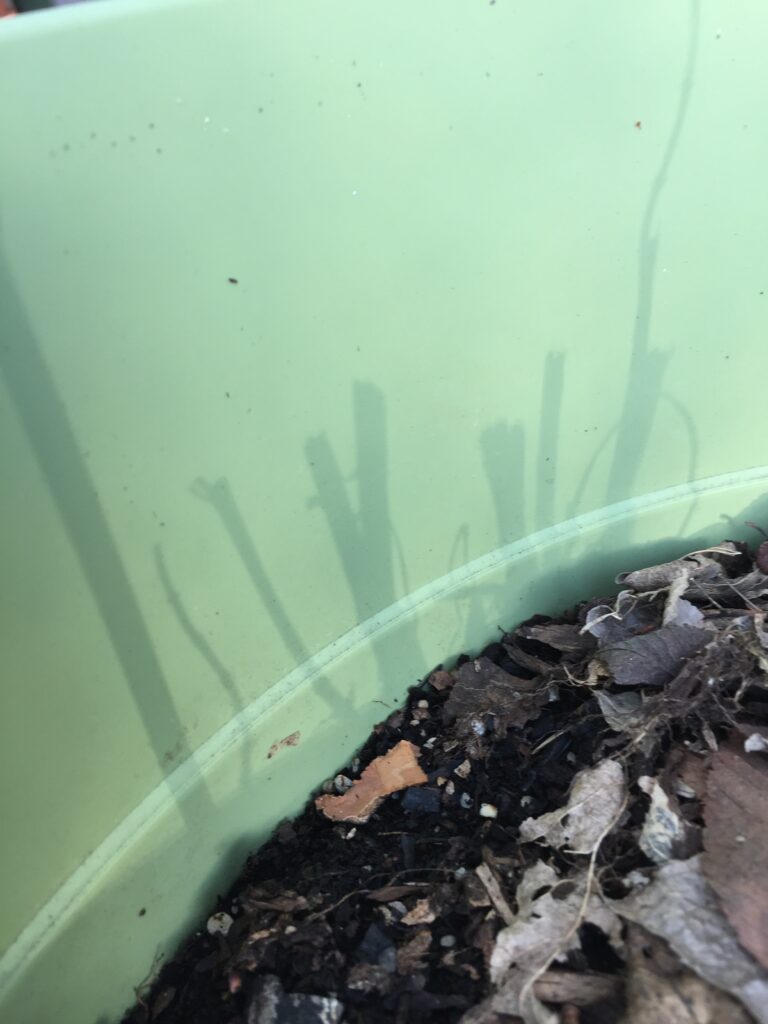 If you want me to send these thoughts to your email each Sunday, simply sign up on the right.
Text and photos © 2019 Karyn Henley. All rights reserved.